What Political Sources Really Say
A total of eight news outlets, including Fox News, CNN, NPR, NBC, ABC, MSNBC, CBS, and New York Times, comprise nearly half of the U.S. population's most favored news sources for political and election coverage. With access to these premium publishers across digital platforms and OTT, we are able to leverage the commonalities each news source shares with its following alike to further target voters of specific age, sex or partisanship. Research shows that those who named Fox News or MSNBC as their main source for political news uphold higher levels of partisanship, while those that picked NPR or New York Times tend to be a younger audience below 50 years of age. Social media sites were also submitted as a main political news outlet by 4% Americans, showing how important it is to maintain a comprehensive media mix for a news targeting strategy.
From Pew Research Center:
In a late 2019 survey conducted as part of Pew Research Center's Election News Pathways project, Fox News and CNN were named by the largest segments of U.S. adults as their main political news source – 16% and 12%, respectively. Six other news outlets – NPR, NBC News, ABC News, MSNBC, CBS News and The New York Times – were named by at least 2% of adults.
…
Those who name Fox News and MSNBC display roughly the same high levels of partisanship. About nine-in-ten of those whose main source is Fox News (93%) identify as Republican, very close to the 95% of those who name MSNBC and identify as Democrats. Similarly, about nine-in-ten of those who name The New York Times (91%) and NPR (87%) as their main political news source identify as Democrats, with CNN at about eight-in-ten (79%).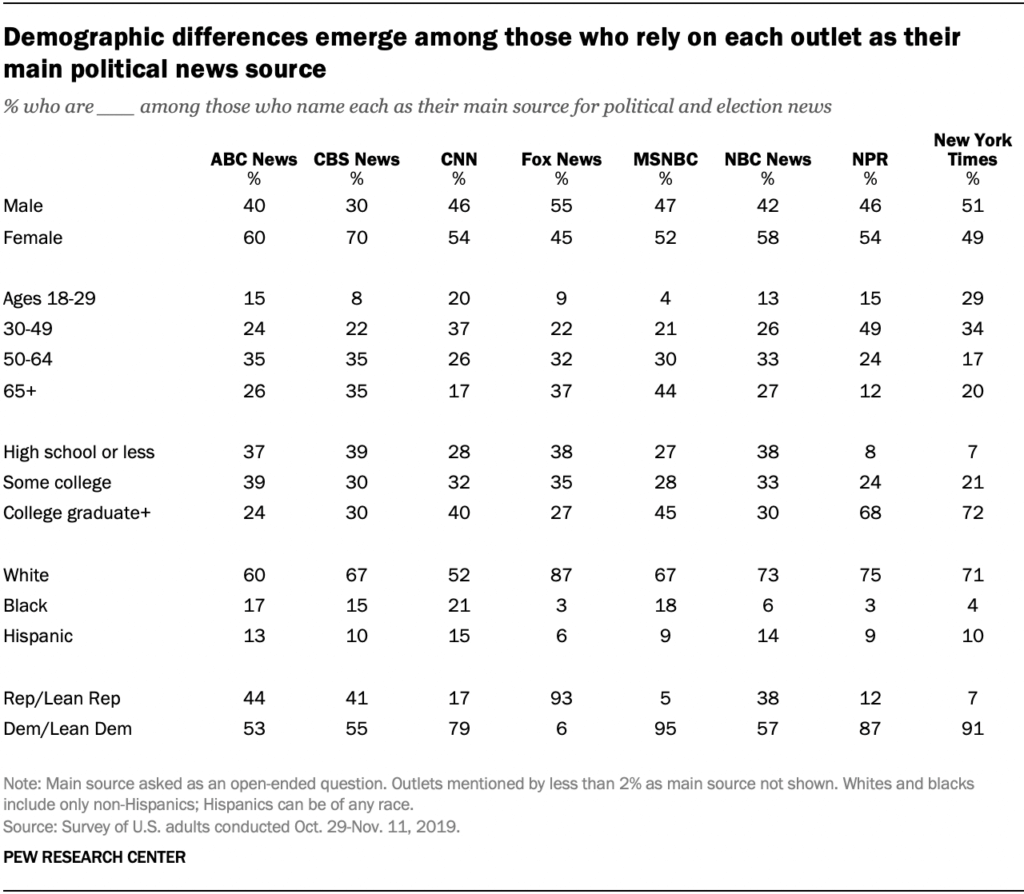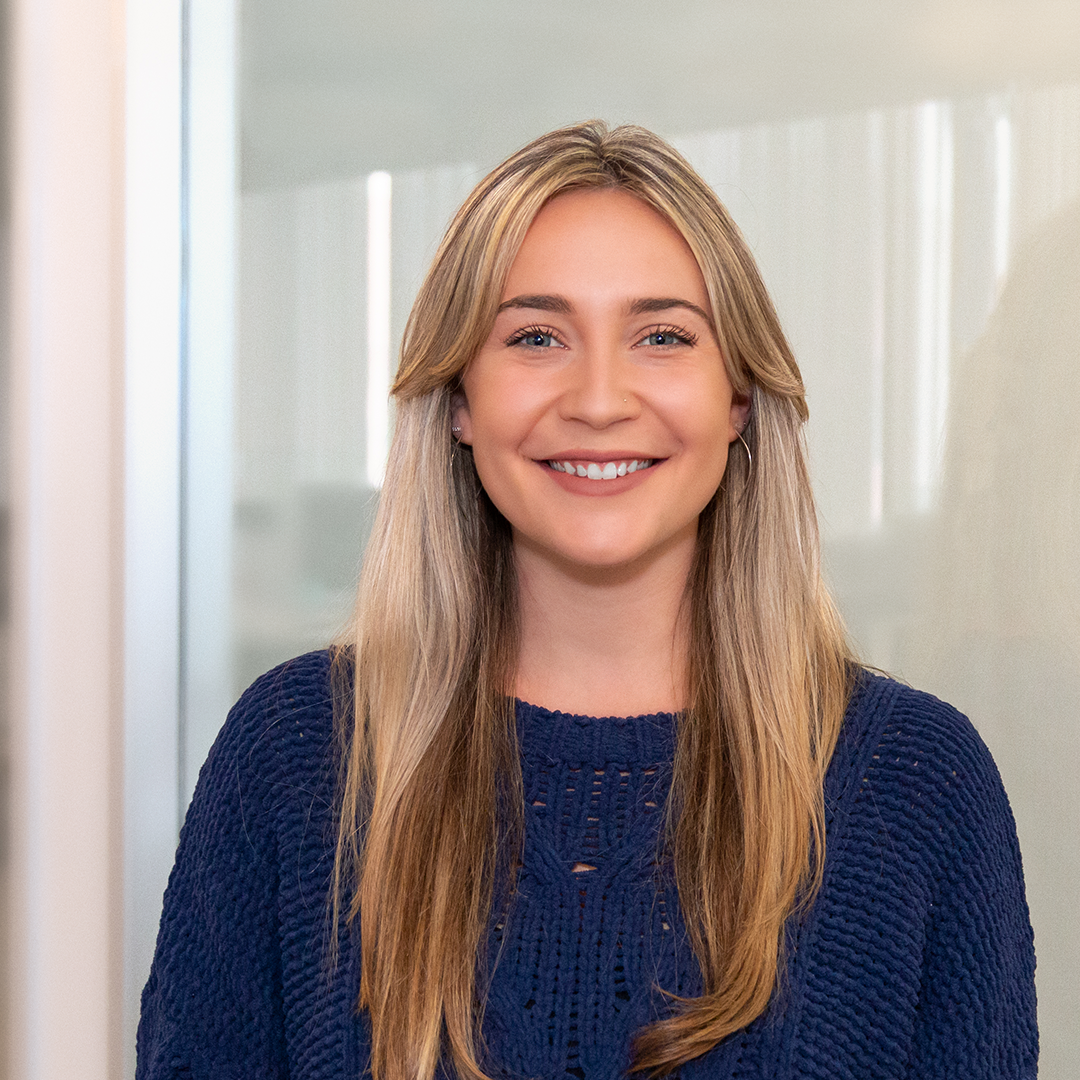 by Amanda Boerner